Visit Optibuilds' PDF page.  Find great optimized Pathfinder builds for a variety of character classes.  These builds are updated from time to time as new Pathfinder feats, rules, etc… come out. When that happens, anyone who has purchased a particular Optibuilds' PDF receives an updated version.  So your PDF will never be out-dated.
Baker's Dozen – get all the original Optibuild PDFs for 60% off. Get the original Witch, Shaman, Inquisitor, Bard, Magus, Martial and Pocket Cohorts, Icons, Skald, Slayers, Skills, Investigator, Paladin and Hunters Guides.    
New Divine Caster-Archer PDF –  You know you want to be  an ultimate divine caster, great archer, and sport an animal companion or familiar at the same time.  Well you can do so with the  right Cleric, Druid, Hunter, Inquisitor, Oracle, Warpriest, and Vigilante builds in this mega PDF.    
Visit  Optibuilds' Guides page.  Find quick tip guides to the various Pathfinder Classes.  These guides show the thought process that Optibuilds' utilizes to begin making its optimized character builds.  These guides are also a great way to figure out what character classes suit your interests the best.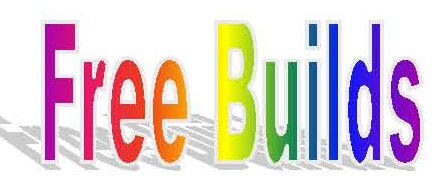 Meleers: 1) Paladin Protector; 2) Two-Weapon Shield/Spikes; 3) Scimitar and Blaster Bard; 4) Ninja Dirty Fighting; 5) Mounted Cleric; 6) Barbarian AC Tank; 7) Barbarian Switch Hitter; 8) Oracle Switch Hitter; 9) Shadow Striker Barbarian
Archers: 1) Monk Zen Archer; 2) Mounted Inquisitor Archer; 3) Arcane Archer / Eldritch Knight; 4) Paladin Archer; 5) Barbarian Switch Hitter; 6) Rogue Archer; 7) Ranger Archer; 8) Ninja Archer; 9) Fighter Archer; 10) Oracle Switch Hitter 11) Shadow Striker Barbarian
Pure Spellcaster: Wizard Spellslinger